Winter formal hairstyles are the perfect prep for the prom. For many high school and college students, winter formals are the winter version of prom. Winter formals are great opportunities to try new looks and get ready for prom. Thus, winter formal hairstyles are usually a great way to try new looks before prom or make extra changes to get that perfect look. Winter formal usually takes place before Christmas and a few months of school have already passed. Homecoming has come and gone and winter formal is the first big get together and everybody is out to look great. Because winter formals have winter based themes, your winter formal hairstyles need to match the winter themes.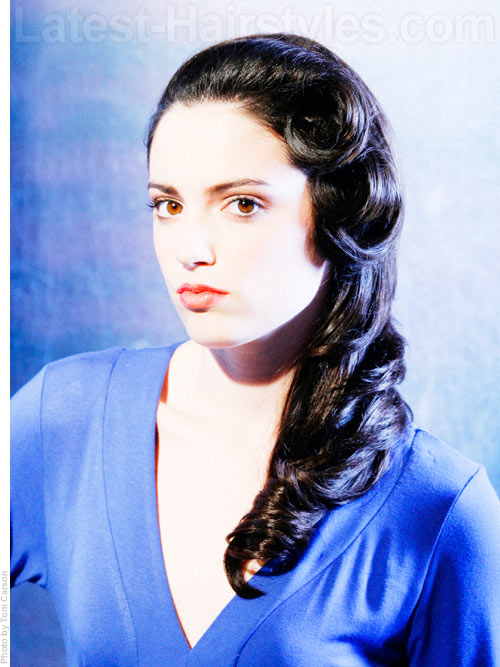 The Simple Winter Formal Hairstyles
Winter formal is a big event but its not too big to where you have to have the best hairstyle. A simple hairstyle will work just fine. Letting your locks flow down with light curls or waves is just fine for this occasion. Simple updos with accessories are just fine as well. Winter formal hairstyles let you relax and not put too much pressure on the hairstyle.
Pre-prom Winter Formal Hair Styles – Getting Creative
Winter hair styles also allow experimentation for prom hairstyles as well extra preparation for that perfect hair do for prom. Because the occasion has a simple, formal touch, winter formal allows girls to try those prom hair dos a few months earlier as well as, try totally different hairstyles before prom, or touch up those selected hairstyles with different accessories and other touch ups. Adding curls and waves, extra trims, adding highlights, and other additions are perfect test for winter formal hairstyles before prom. Winter formal allows creative hair styles for different looks.