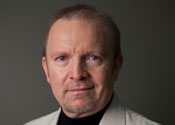 This month, we welcome renowned celebrity stylist Robert Quinn as he shares his tips for repairing your summer-damaged strands, advice to achieve the hair you've always wanted and more. This is one interview you don't want to miss!
LatestHair: The end of summer is in sight so back-to-school and back to a regular routine is on the horizon for many. What is a quick and easy style idea (or styles) for women (especially students!) as they ease back into busy lifestyles?
Robert: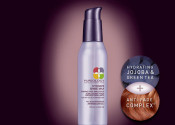 Fun and trendy ponytails are a great, easy style to incorporate into a busy routine. Pull hair high and tight on the top of the head for a fun daytime look or turn the high ponytail into a top knot by twisting the remaining hair into a bun and pinning it in place. Low ponytails also look great by pulling hair loose around the nape of the neck into a ponytail or using pins to do a fun textured look or bun. Try natural looking waves by simply letting your hair air dry which lools great for all lengths of hair. Remember to use a defrizzing finishing hair product like Pureology Shinemax to manage any flyaways.
LatestHair: August can be the hottest month of the year for most places. Are there any special hair care steps we should be taking for added protection and preparation for the fall months?
Robert: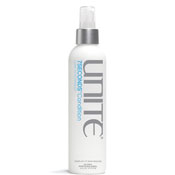 Hair can become dehydrated just like our bodies can. Using a leave-in hydrator is essential to help keep moisture in check. Try 7 Seconds Condition by Unite to add moisture to the hair and protect it from the sun and styling tools. Kerastase salon treatments also do a great job of repairing damage and keeping hair healthy. They are great for enhancing shine, strength and suppleness. Be sure to use a shampoo and conditioner appropriate for your own hair type: moisturizing for dry, color protector for color-treated hair or strengthening for damaged hair.
LatestHair: For those of us that have a color appointment this month, is it time to start transitioning to fall color? On that note, what color trends do you see making an appearance for fall 2012?
Robert:
Wait to transition you summer color to fall. We still have a few more months of warm weather and summer hairstyles, and by the time you need color again, we will be right at the beginning of the fall season.
Hair color gets rich and shiny for the fall and should stand out. The season will showcase great color trends like rich reds, mahogany, golden browns and icy blondes. Ombre technique and prismatic hues will also continue to trend across all ages.
LatestHair: What is the single HOTTEST hair trend right now that you would like to encourage our readers to try this month?
Robert: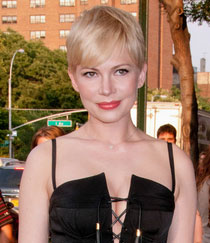 Changing the length of your hair is the hottest trend right now. The three best ways to do this would be by adding bangs, going for a 60's inspired bob or going super short with a pixie cut. Recently, Jennifer Aniston took her long hair to a sleek shoulder length style, Michelle Williams wears her short pixie beautifully and Rose Byrne cut bangs creating allure and sex appeal. Talk to your stylist to get a professional opinion of what would look best for your face, body frame and lifestyle.
LatestHair: What is the number one hair care or styling mistake you see women making right now and what is your advice to "fix" it?
Robert:
The number one mistake women make with their hair is trying to wear a cut, color or style that does not suit their look or age. Wearing an unflattering hairstyle limits your fashion and confidence. Don't be afraid to update your look and try something new. Explore options you thought you couldn't wear with your stylist. Utilize their knowledge and expertise to find a personalized color, cut and style that enhances your features by making your hair your best accessory.
About Rober Quinn:
Master stylist, Robert Quinn is the owner of Zolton's Salon and Day Spa. Quinn's thirty plus year career began with extensive training the Alan International and the world-renowned Vidal Sassoon Salon and Academy in London. Under the guidance of Peter Mark, he began to develop a style and flair all his own. In 1986 Quinn moved from Ireland to Boston where he opened his first salon, Crew International. While in Boston, Quinn established a reputation as a top stylist catering to many local and national TV celebrities. Heading west, Quinn sold Crew International and relocated in Scottsdale. Recognizing his great talent, high level training and experience Quinn quickly became one of the most sought after hairstylists by Phoenix valley residents. In 2002 Quinn opened Zolton's Salon and Day Spa with his wife, Margaret Quinn.